Death Run 3D
Noteworthy information about Death Run 3D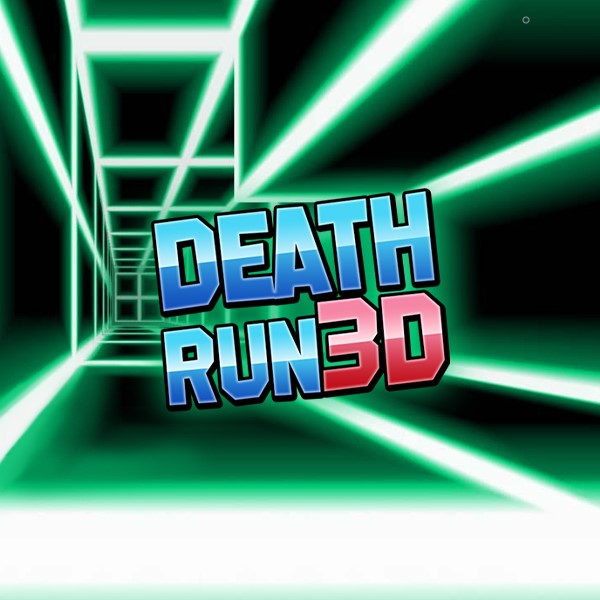 The playing rules
Death Run 3D is an exciting running game featuring the first-person perspective. Attempt to dodge all obstacles in the tunnel and go as far as you can.
Play this game now to experience the feeling of an adrenaline rush when you run in the tunnel at a super fast speed. Note that the tunnel is full of dangerous obstacles. Not only do these obstacles move, but their positions are also unpredictable. If you are uncareful for seconds, you will crash into them and the run is over. Utilize your quick fingers and eyes to move left, right, up, or down to evade them at all costs. Additionally, the game requires high concentration while you play it. A little distraction will lead to the end of the game. Do your best to go far as possible and get the highest possible score. Invite your friends to play Death Run 3D with you and challenge them to beat your highest score.
How to control: Press WASD or ARROW KEYS to move
Four tracks with varying degrees of difficulty
This game offers four race tracks with different degrees of difficulty. All of them are available for gameplay at the start of the game. Therefore, you can choose one of them for free to play. Remember that each track features distinct terrain and obstacle courses.
Maelstrom: You can easily realize that this track has fewer obstacles than the other tracks. Moreover, the running speed is also really slow. Therefore, if you are a newbie who just started discovering the game, you should try the Maelstrom track first to practice your reflex.
Superluminal: This track features many movable square blocks which suddenly appear from the walls of the tunnel. It is the most challenging thing for you when running on this track.
Hyper Maelstrom: This track is the harder version of the Maelstrom track. In this track, you will start at a fast speed and have to evade more dense obstacles. As a result, this track is only suitable for skilled players who master the game.
Hyper Superluminal: If you master all skills, challenge yourself with this track. It is the more difficult version of the Superluminal since it features more dangerous and tricky obstacles.
Some effective tactics to conquer the tracks
In spite of its simple mechanics, this game is more challenging than it looks. If you want to get a high score in this game, building your strategies is necessary. Here are some tips which will help you go further on four tracks in the game.
Plan your move as soon as you see the upcoming obstacles.
Be ready for movable obstacles which sometimes appear suddenly.
Be calm and avoid sudden moves.
Always pay high attention and reaction quickly.
As the walls and the obstacles have the same color, you need to distinguish them to avoid mistaking the obstacles for the walls.
The leaderboard and all achievements in Death Run 3D
All achievements
This game features 13 achievements that you have to complete. All of them can be completed as the game progresses. Here are some of the achievements in the game and tips to get them.
Hyper Maelstrom: Score 900 - Attempt to get 900 points in the Hyper Maelstrom mode to earn this achievement.
Hyper Maelstrom: Score 100 - you must score 100 points in the Hyper Maelstrom mode to gain this achievement.
Hyper Superluminal: Score 300 - To gain this achievement, you need to get a score of 300 in the Hyper Superluminal mode.
Maelstrom: Score 900 - To earn this achievement, you must score 900 points in the Maelstrom mode.
Superluminal: Score 500 - If you want to get this achievement, attempt to score 500 points in the Superluminal mode.
Hyper Superluminal: Score 600 - You are required to gain a score of 600 in the Hyper Superluminal mode if you want to earn this achievement.
Hyper Maelstrom: Score 300 - Do your best to score 300 points in the Hyper Maelstrom to get this achievement.
Superluminal: Score 750 - It is unlocked when you earn 750 points in the Superluminal.
Superluminal: Score 1000 - Try your best to get a score of 1000 in the Superluminal mode to unlock this achievement.
The leaderboard
In this game, your goal is to gain the highest possible score to raise your name on the leaderboards. There are four leaderboards in the game. They are daily, weekly, monthly, and all-time leaderboards. All of them present the names and scores of 10 top players from all over the world. The highest score on the all-time leaderboard now is 5640. Can you beat this highest record and get the first rank on the leaderboards?